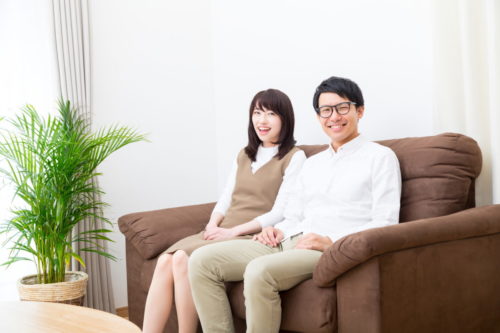 Experience Living Together in a Monthly Apartment
Do you both live with your parents and spend most date nights out of the house? If your answer is yes, you might be considering moving in under the same roof so you can spend more time together. Monthly apartments are a casual way of making this a reality.
Worried that living together might not work out? If yes, again, renting a short-term monthly apartment is a great opportunity to experience living together. These apartments are becoming increasingly popular among couples wishing to learn more about each other.
One of the biggest benefits of monthly apartments is that they're fully furnished. This makes moving in completely hassle-free. What's more, there's no security deposit or key money required, rent is more affordable than hotels or regular apartments, and moving costs won't break your bank. You can save that money for other things you might need later on, like wedding expenses.
Everyone grows up in a different environment, so living together will allow you to learn more about how your partner thinks and does certain things. Thus you'll be able to build a better understanding of each other before officially tying the knot.
But living together has its downsides too. Being with each other all the time means you'll notice things about your partner that weren't what you expected. If your different priorities don't work out, cohabiting might not be the right answer.
That aside, we still think experiencing living together is a good idea and monthly apartments are perfect for couples seeking that opportunity. They're fit for short-term stays, moving in is easy, and won't cost you a fortune.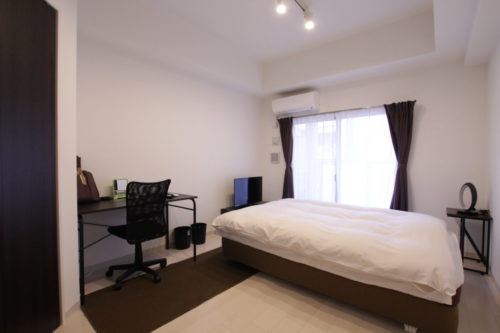 Who Should Rent a Monthly Apartment?
In this day and age, everyone has their own different lifestyle. If the regular apartment doesn't seem like the best choice at the moment, a monthly apartment will probably accommodate your needs.
Couples looking to casually try out living together will appreciate the affordability and easiness of moving into a monthly apartment. They're made especially for short-term stays so no security deposit or key money is needed. You also won't have to get rid of anything when moving out, saving you money that you'd normally be spending if you opted for a regular apartment.
Fashionistas will be comforted by the fact that many monthly apartments are stylishly furnished.
And if you're the budget-minded type, rest assured that all necessary appliances are provided and you won't have to buy anything new.
If all of this sounds good, the monthly apartment is for you. Once you realize how convenient these apartments are there's really no limit to how you use them.
What You'll Need
Think of a monthly apartment as an alternative to a hotel. Unlike a regular apartment contract, you don't need to pay a security deposit or key money. Here we've listed the documents that you're probably going to need when moving in.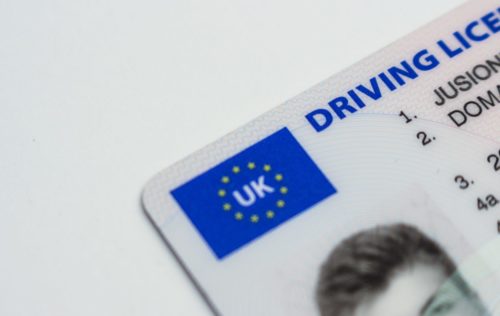 Identity Document (a copy of your driver's license / certificate of residence)
Certificate of Income
Joint Guarantor / Consent Form / Emergency Contact
Requirements differ depending on the company so you should confirm beforehand. Also check the rules about who can move into the apartment, such as whether it's limited to the contractor or if there are exceptions.
You'll need to prepare money to pay in advance a lump sum payment of several months' worth of rent and upfront costs.
Your emergency contact should be a number that's reachable at all times in case of unforeseen issues.